ONE shot: the landscape
INternational photography awards 2nd annual mini competition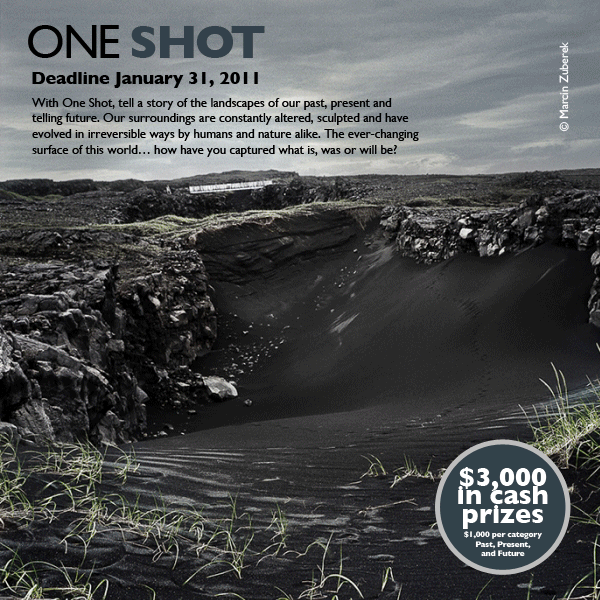 With One Shot, tell a story of the landscapes of our past, present and telling future. Our surroundings are constantly altered, sculpted and have evolved in irreversible ways by humans and nature alike. The ever-changing surface of this world… how have you captured what is, was or will be?
Jury includes:

Click here to Submit