The 2020 International Photography Awards has received more than 13,000 submissions from some of the most important photographers from around the world- among them, accounts of the worldwide pandemic showing us the harsh reality of the fallout caused by the virus.
"The aptly named 'International Photography Awards', in this time of Covid, demonstrates the true power of this medium", commented Susan Baraz, Head of IPA Jury. "Through brilliant submissions, coming from all over the globe, we are transported, even while staying at home, to a place, a people. nature, war, art,  or even the impact of a virus. One single photo can encompass a world, known and unknown. Through these startling IPA entries, we are front and center, not confined at all.  An image removes all these barriers. It's photography that always navigates that space, in our mind and soul. Photography has more significance now than ever before. Big thank you to all the amazing jurors who've given their time and valuable insight into selecting these works."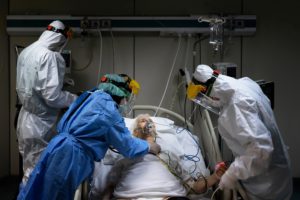 Some of the most honest and touching photographs in this year's competition were centered on the pandemic that has brought the world to a halt and sent medical professionals around the globe to war. These accounts show us the ceaseless everyday fight for patients' lives, such as the photo series of 1st Place Winner F. Dilek Uyar in the Deeper Perspective Category. For this photographer, documenting the sacrificial work of healthcare workers was worth risking his own life: he spent 29 days in the Intensive Care Unit in a Turkish hospital.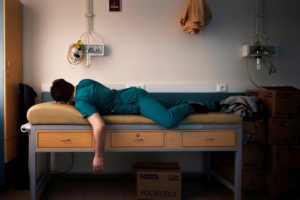 Daria Bonera, esteemed jury member and Director of DB Agency in Milan, was moved deeply by F. Dilek Uyar's work:
"It's not just about strong and sensational images but how you bring me in and make me part of that story. In this edition of IPA, I saw a lot of interesting and powerful photos but I was captured in particular by this reportage about the Covid-19 pandemic, taken by a non-professional photographer, a very difficult subject even for established photographers with a lot of experience."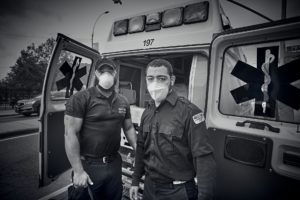 Paul Aresu, 3rd Place winner in the Still in Motion–Video / Editorial subcategory, dedicated his series to those who keep the public safe, going out of their way to help those in need. 1st Place Non-Professional  awardee in the Still in Motion–Video category, Simone Francescangeli, recorded his experience in isolation, the psychological ordeal of not knowing the difference between virtual and actual reality.