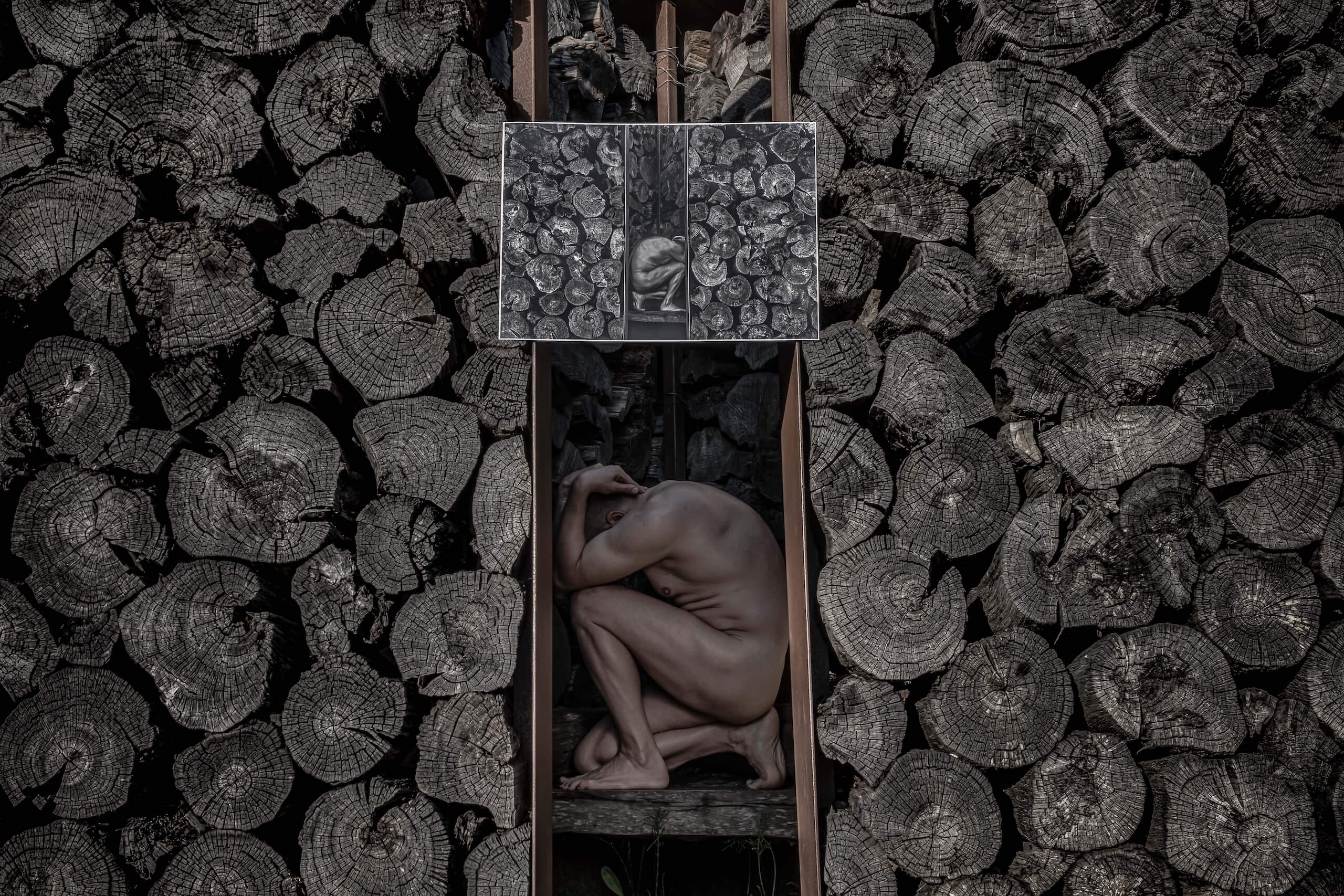 LEVELS OF EXPERTISE:
---
Q: Who is considered a professional photographer?
A: We consider professional photographers those who earn, or have earned, the majority of their income from photography, or who sell or publish their work regularly, or belong to professional photography organizations.
Q: Are only photography students eligible for the student discount?
A: All students are eligible for the student discount, regardless of the concentration or major in which they are studying.
IMAGE SUBMISSION:
---
Q: How many photographs can I enter into the same series?
A: A series consists of at least 2 and no more than 10 photographs ( 1 first photograph and 9 supporting pictures), sharing a common theme or concept and a single title. Series will be judged as a whole. Please be sure that the photographs work together as a body of work.
Q: What is considered a series?
A: A series consists of at least two and no more than ten photographs, sharing a common theme or concept and a single title. Please ensure that your images work together as a whole, as they will not be judged individually when entered as a series.  The first image should be the best/strongest in the series.
Q: How will I know if my submission is complete, and what do I do if it's not?
A: If, at the time of the competition's close, a submission is incomplete (e.g. the submission has not been paid, or the images have not been uploaded correctly), it will not be eligible for juried consideration. Though we make every effort to make contact and to ensure completion of submissions, we are not responsible for incomplete entries and are unable to offer a refund, should an entry be incomplete at the time of the competition's close. However, you may check on your entry status at any time by logging into the Member Section and clicking on Entry History.
Q: How should I submit my photographs for the competition?
A: First you will need to complete the online submission form, filling in the necessary details about your entry–credit name, entry title (please do not use symbols in the title–only letters and spaces), description, and select the category(s) that you are submitting to.
Once you have completed the online submission form and filled in the details of your entry, you will be directed to the upload page where you can upload your photos.
Q: What specs should the digital files have?
A: Digital images should be in sRGB format and not exceed 4000 pixels and 4 MB per file. Save as JPG compression High, and minimum 1000 pixels on the longest side.
Name the file with your last name following by title of the image. Please do not use symbols or spaces in the file name.
If your submission is a series of images, please number them and upload in order of importance. Note: The first image should be the best/strongest in the series.
Q: My image(s) didn't upload correctly. What should I do?
A: Make sure that the file is saved in JPG format, and check that the name contains ONLY letters and numbers (no other characters or symbols).
Please note that there are two steps to uploading your images once you are at the upload page. First you will need to select your image by clicking the "Browse" button, and then once the image is selected, click "send image" to upload that image to our server. Repeat this process for each image.
If you still have problems uploading your images after following these steps, you may also try to refresh your main submission page. Otherwise, contact our support desk for assistance at support@photoawards.com
Q: Can I enter one photograph into multiple categories?
A: Yes, you may enter the same photograph into as many categories as you wish. In fact, doing so may increase your chances of winning. There is an additional fee for each extra category that you select for a single entry: 20% off the initial entry fees for professionals, non-professionals and students.
Q: Is there a limit to the number of entries I can submit?
A: No, you may submit as many entries, in as many categories, as you wish.
Q: Is there a time limit within which the photographs should have been taken?
A: Yes. All photographs should be no more than 5 years old.
Q: Can I submit a photograph that has won an award, or has been entered in a previous IPA competition, or in another competition?
A: Yes, you may submit work that has been previously submitted to IPA or another photography competition, or that has previously won an award. However, in an effort to promote the creation of new work and maintain fresh flow of ideas, we encourage you to submit new work as much as possible.
Q: What is the Book category?
A: The book category is for photographers who have published a body of work in book form within the last 5 years from the time of submission. Eligible books include exhibition catalogues, prototypes, proposals, independently published self-published, traditional, limited edition, multi-author, single-author, intersectional, zine, handmade, re-issue, and more. Entry to this category is online, like all other categories, and should include a series (minimum 5, maximum 10) of digital images as a sampling from the book. We suggest that the 1st image is the front cover of the book and the remaining images are selections from the book.
Since the judging of this award is conducted via an online judging platform, it is not necessary to send a hard copy of your book. However, if you wish to upload a PDF version of the book, you may do so during the submission process on the image upload page.
Q: Can I make changes to my entry after I have paid?
A: No, after payment has been made, entries cannot be altered. Please review your work carefully before finalizing payment.
Q: What is the "Entry History" feature of the Member Section and how do I use it?
A: The Entry History feature allows you to view the status of your submissions "Outstanding" – "Completed"- "winner", you can verify that images have been uploaded correctly, to print receipts, and to make payments.
Q: How do I know if you received my entry?
A: You should receive a confirmation email shortly after you submit and pay for your work. If you do not receive an email, please verify that your email is correct in our records by logging into the Member Section and selecting "Edit Profile." In addition, if you are using spam-blocking software, please add "www.dev.photoawards.com" to your approved list of recipients. If, after doing both of these, you do not receive an email, please log into the Member Section, and click on "Entry History" to view your submission status and to make payments for any unpaid entries.
PAYMENT:
---
Q: How can I pay for the photographs that I submit?
A: There are two options to pay for your submissions:
Online: You may pay for your entry after you submit your photographs through PayPal or credit card.
** Once a submission fee has been paid, there are no refunds provided. If you have been wrongly charged for any reason, we will be happy to credit the amount that is due.
Q: Are all the fees on your website in USD?
A: Yes, At this time we only accept US currency.
Q: What are my submission fees used for?
A: The International Photo Awards' revenue from the submission fees goes to supporting the Lucie Awards and Lucie Foundation programming, including the annual Lucie Awards event in New York, House of Lucie Gallery and Centre for Photography, SNAPSHOP! youth photography workshops, MOPLA (Month of Photography Los Angeles), FOTO SHOUTS photography newsletter and directory, and many other photography events and exhibitions around the world through the coming year.
USE OF IMAGES:
---
Q: How will my images be used?
A: Your images are NEVER used for any purpose other than the promotion of the International Photography Awards. All photographers thus far have been extremely grateful and happy with the manner in which their images have been used and promoted globally.
Q: Where will my image(s) be used/shown?
A: One of the great things about this competition is its global reach. Depending on what your image is chosen for (The Best of Show, a magazine ad for the IPA, a Postcard for the IPA etc), your image will be viewed with your full credit all around the world. From galleries in Italy, Poland, England, the US, Cambodia, France, Canada, Germany etc, to magazine ads printed in all the top photographic journals in India, Russia, Greece, Japan, among many others. The destination and promotion of your work is endless. By placing in the competition, you are agreeing to be included in the annual IPA publication that showcases the full collection of winning images.
Q: Will I be compensated for the use of my images?
A: There is no monetary remuneration for the use of your image, however in the case that it is being used for something other than the promotion of the competition, you will be contacted and given the option to decline the use of your work.
Q: If my print is selected to take part in the Best of Show, what will happen to it once the show is done traveling?
A: The exhibition will be archived at the IPA Headquarters for safe storage and POSSIBLE inclusion in the "Best Of Show" annual retrospective exhibitions for IPA. On the back of each print there is stamp that reads: "not for sale, do not duplicate, return to IPA Headquarters". Should someone be interested in purchasing your work, we will contact you and pass on the details.
THE JUDGING PROCESS
---
The official judging of the IPA competition is done over several weeks by our distinguished panel of judges, experts in the field from all over the world. The jury rates each entry from 10-100 (10 being the lowest). The scores are tallied and the winners are selected based on the overall score based on the cumulative votes of the Jury. The identity of all photographers are hidden from the jury to ensure and impartial and unbiased voting process.
IPA asks each judge to review the images based on the following criteria: originality, creativity, excellence of execution, and overall impact, as well as relevance to the specific category.
WINNERS:
---
Q: When are the Winners announced?
A: Winners will be announced 6 weeks after the close of the final submission deadline has closed.
Q: How are the Winners notified?
A: As soon as the Jury selection is complete, all winning images will be posted on the IPA website and a notification email will be sent to the photographers who have won a prize. Winners are also announced through IPA's other communication channels.
Only the top 2 winners who receive the Lucie Award (Photographer of the Year and Discovery of the Year) will be announced at the Lucie Awards Gala.
Q: How do I know if I've won an award?
A: Though we do notify award winners by email, sometimes notifications get caught in server or mail filters. Fortunately, you can always check to see if you've won any awards by logging into your member profile and clicking on History tab, and looking at "Winning Entries".
Q: What prizes do the winners receive?
A: All 1st, 2nd, and 3rd place winners, and Honorable Mentions, receive a Winner Certificate and a Winner Seal/Logo. These winner assets can be accessed and downloaded on the "Winning Entries" link on your IPA Member "History" page.
PRIZES:
---
Winners of the 11 main Professional categories will receive a $1,200 Cash prize, two complimentary tickets to attend the Lucie Awards, and are shortlisted for the International Photographer of the Year Award.
Winners of the 11 main Non-Professional categories will receive a $600 cash prize, two complimentary tickets to attend the Lucie Awards, and are shortlisted for the Discovery of the Year Award.
Additionally, a travel allowance of $500 will be given to each category winner who personally attends the Lucie Awards Gala and the IPA Best of Show in New York.
The Winners of the top two awards, "International Photographer of the Year" from the professional categories, and "Discovery of the Year" in the non-professional categories, will be announced at the Lucie Awards Gala ceremony in New York City, and will receive a Lucie Statue and a $10,000 and $5,000 cash prize respectively.
The 11 Category winners in both the professional and non-professional categories will receive the IPA trophy, which will be awarded to them during a special event at the opening of the IPA Best of Show curated exhibition in New York.
Read full details about prizes and winner benefits here.
I WAS IMPRESSED NOT ONLY WITH THE OVERALL TALENT AND INNOVATION OF THE SUBMISSIONS, BUT THAT I NOTICED A SOLID PREVALENCE OF IMAGES MADE AT AN INTIMATE SCALE IN THE LANDSCAPE AND PORTRAIT GENRES. IT WAS ALMOST LIKE THE PHOTOGRAPHERS WERE DELIBERATELY GOING IN CLOSER AND DEEPER AND WITH INTENSE CONCENTRATION ON THE CLASSIC, OLD-SCHOOL MAGIC OF THE GENRE — SHOWING US BACK TO OURSELVES, PERSONAL EXPERIENCES, JUST REAL HUMAN LIFE ON THE PLANET. IT WAS A MOVING EXPERIENCE FOR ME!
– Shana Nys Dambrot, Critic, Curator, Author