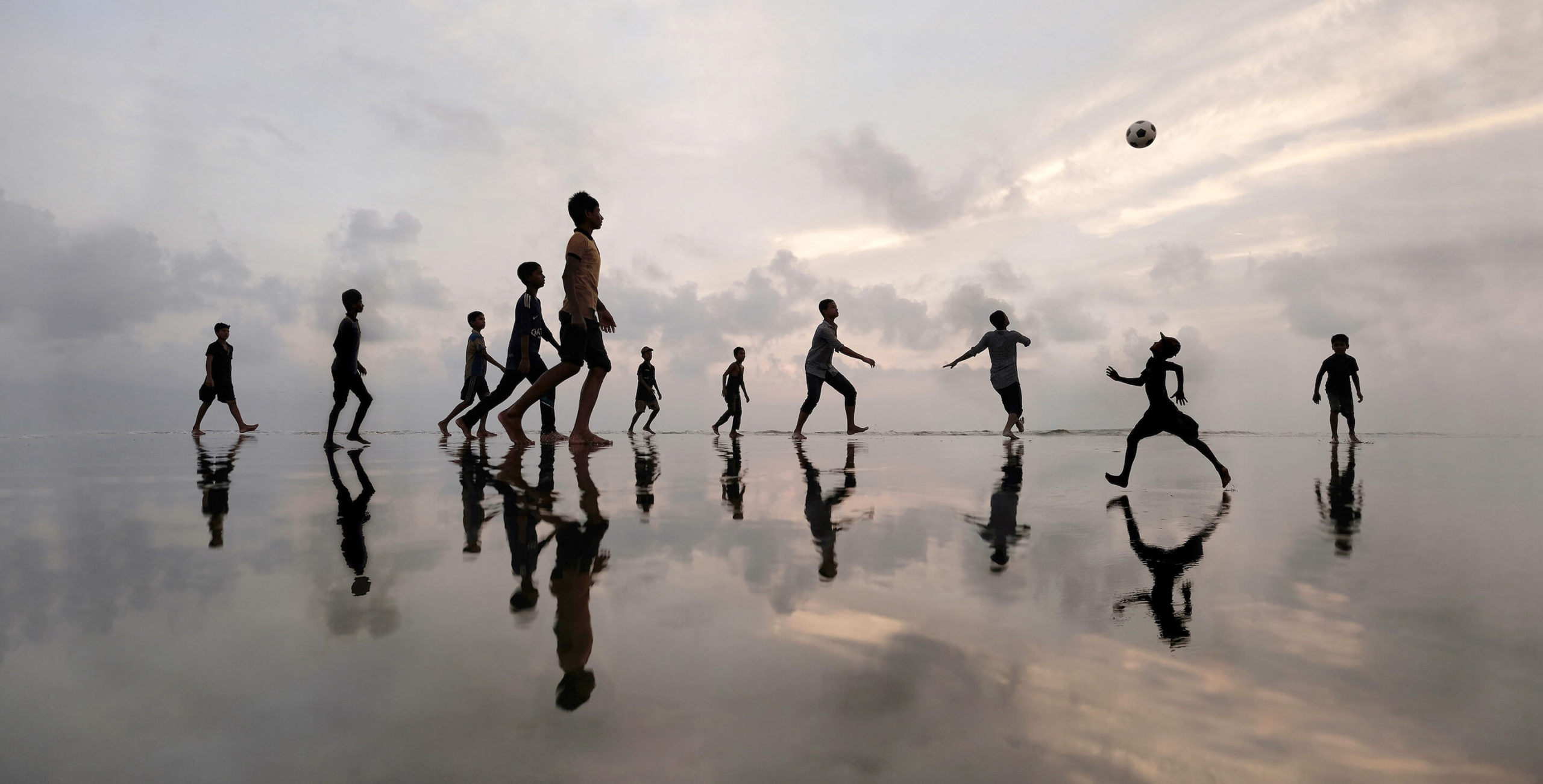 ONESHOT COMPETITION
Our Times - Pandemic Perspectives
Winners Announced!
International Photography Awards™
IPA 2021 IS NOW CLOSED FOR SUBMISSIONS!
---
Win the most prestigious photography award!
submit your best shots
2020 International Photographers of the year Awards
---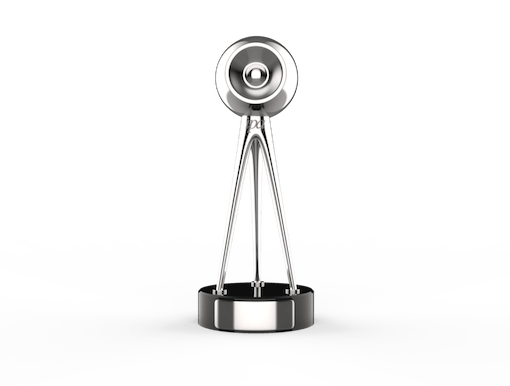 Congratulations to all IPA 2020 Winners!
---
The International Photography Awards is delighted to announce the category winners and finalists of 2020.
A stellar international jury of renowned photography experts judged a total of 13,000 entries from 120 countries around the world to finally select the Photographer of the Year and Discovery of the Year.
In 2020 The International Photo Awards matched the cash prizes that were awarded to the Category Winners with an equal cash donation to the charity of the winning photographer's choice in their community, donating a total of $24,000 to those in need around the world.
View all winners
PROFESSIONAL PHOTOGRAPHERS OF THE YEAR
---
AMATEUR AND STUDENT CATEGORY WINNERS
---
18TH ANNUAL LUCIE AWARDS
---
The 18th Annual Lucie Awards have been postponed and will be rescheduled once new dates become available. With the extended closure of Zankel Hall at Carnegie Hall in New York City and uncertainty of other venues, Lucie Foundation took the extraordinary step to postpone the events. Lauren Wendle, President, Lucie Foundation, adds, "We at Lucie Foundation wish our community health, safety, and fortitude at this challenging time. We look forward to celebrating the Masters of Photography and our industry at the appropriate time and place." The health and safety or our honorees and attendees are of primary concern. In light of the current situation with Covid-19 (Coronavirus), and the need for all of us to assist in minimizing the spread of the disease in our communities, our plans are fluid and we will continue to follow all of the guidelines of the CDC and New York City. We do feel that it is important to honor the masters of photography, and the impact that photographs have in our world today, so we will reschedule.
More information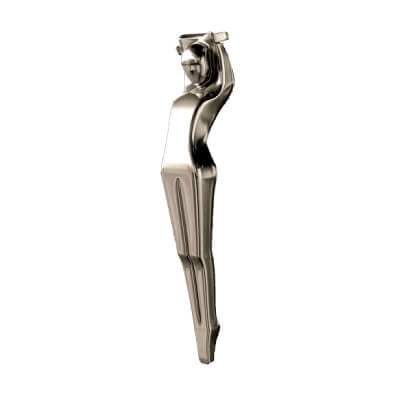 IPA BEST OF SHOW EXHIBITION
---
The International Photography Awards "Best of Show 2020",
featuring the following winners and Photographs selected by the guest curator, Anne Morin,
is available online as a virtual exhibition.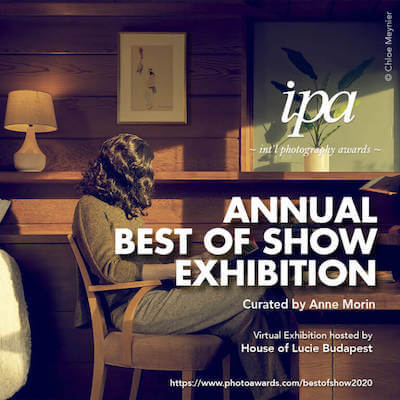 IPA 2020 "BEST OF SHOW" PHOTOGRAPHERS
---
Curated Selection
Xiaopeng Liu, Wei Fu, Chloe Meynier, Jasper Goodall, Michaela Salvo, Mariano Belmar Torrecilla, Hossein Fardinfard, Rebecca Moseman, Marcello Vigoni, Petra Barth, Leo Fellner, Jamie Johnson, Midhat Poturovic, Sandro Miller, Julia Fullerton-Batten, Beatrice Heydiri.
Category Winners
Rebeka Legovic, F. Dilek Uyar, Chloe Meynier, Hossein Fardinfard, Elena Litvinova, Peter Li, Teodelina Detry, Wei Fu, Nicolo Filippo Rosso, babak mehrafshar, Aaron Chuo, Augusto Bartelle, Simone Francescangeli, Mike Dodd, Paulius Makauskas, Jesús M.Chamizo, Tim Evans, Katja Ogrin, Sebastian Copeland, Kiran Ridley, Julia Fullerton-Batten, Brian Hodges, Ari Rex, Howard Schatz, Iwona Podlasinska, Sawyer Russel.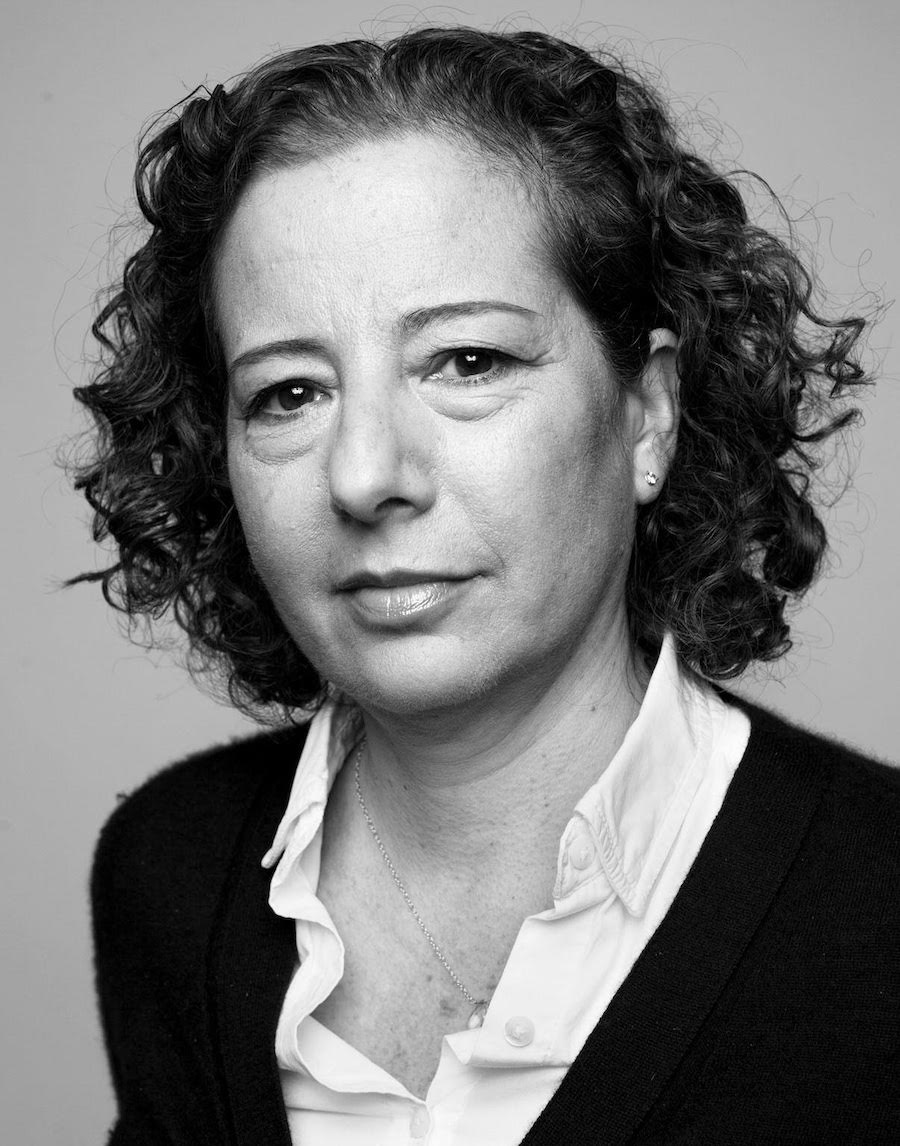 Spotlight
IPA 2021 BEST OF SHOW CURATOR
---
Alice Gabriner led TIME's photo department through the election and inauguration of Barack Obama and for the first two years of the Obama administration, she served as Deputy Director of Photography.
Alice oversaw the magazine¹s award-winning coverage of the Iraq War, and worked with TIME's notable team of photographers during the 2000 Presidential election of George W. Bush which resulted in two monographs.
Gabriner photo edited The New Yorker photo essay Ghost Towers which was nominated for an ASME award in 2020. She produced TIME's year-long multimedia project Finding Home and it received the top prize in the 2018 World Press Photo contest for Innovative Storytelling, and a 2018 Emmy Award nomination in the Outstanding New Approaches Documentary category.
Alice Gabriner is a visual editor, curator, and educator with more than 30 years of experience in journalism at The New Yorker, The New York Times, National Geographic, and TIME.
Read more